Getting a new boiler is a big investment in your future, so it is important you choose the best one for you. To avoid making any mistakes, our team have created a guide to help you make the most out of your new boiler. Keep reading to find out how you decide on your boiler manufacturer, location and size!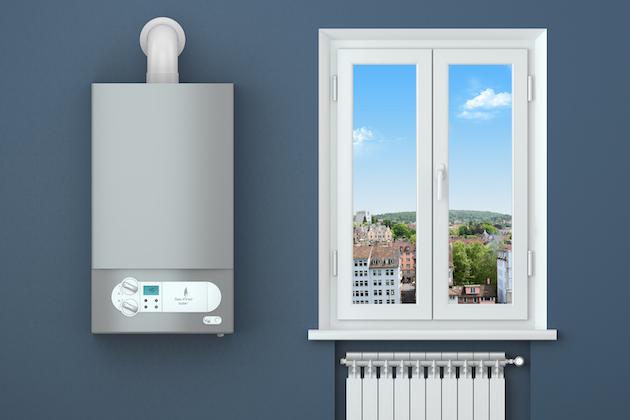 Which boiler manufacturer is right?
When it comes to choosing a boiler manufacturer, there are a few things to consider. There are so many different manufacturers available on the market, so it can be hard to decide which is best for you. Some boiler brands are well recognised, such as Baxi and Ideal, while others are much less well-known. You are likely to notice a price difference between the large brands, as they can charge extra due to their success and popularity. When it comes to choosing a brand, you need to research the benefits of each brand, deciding which suits you the best.
Where should my new boiler go?
New boilers tend to be smaller than older models, allowing them to be located in many more places. A lot of new boiler installs are located in a kitchen cupboard, keeping them out of sight- but close by in case of an emergency. If this doesn't suit your home, consider other options such as airing cupboards or below the stairs. Any space you have free will be perfect for your new boiler.
What size should my new boiler be?
The size of your boiler greatly depends on the type you opt for (such as combi, conventional or system). However, it also depends on your hot water needs. The more water you need, the larger your boiler. Choosing the right size is important, so you can ensure your boiler will meet all of your needs- without costing you an unnecessary amount. Our team are on hand to help you out with this decision if need be!
Need a new boiler in Sutton?
Our team install new boilers across Chipstead, Banstead, Epsom and Sutton. We hope this guide has helped you decide which boiler is right for you. If you need any more help, our team are always on hand to offer our expert advice. If not, why not arrange your free quote today? To get in touch, give us a call on 07549 884 641 or check out the contact form on our website and we'll get back to you as soon as possible. We hope to hear from you soon!