Trusted by the Best
The power behind high performance, invigorating showers, fast-filling baths and sinks
Request a Quote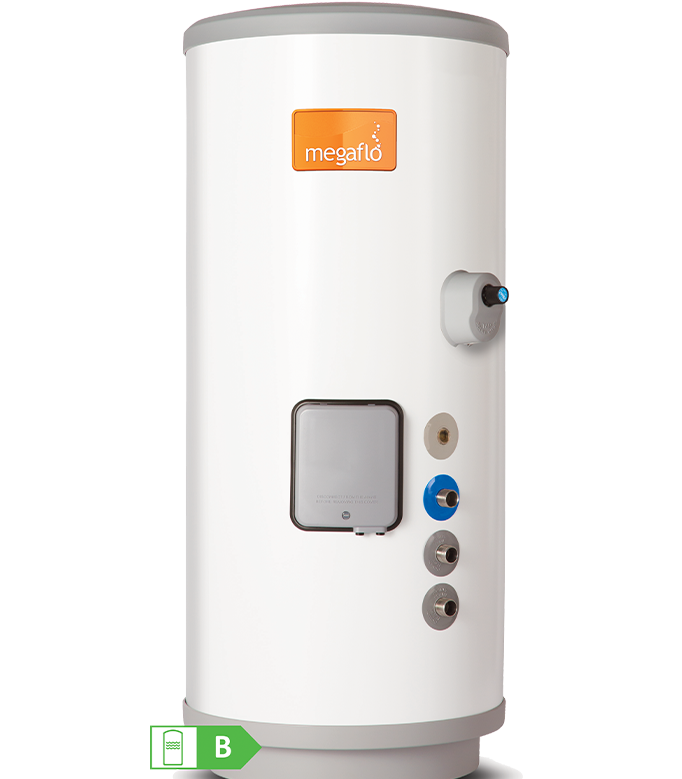 Benefits of Megaflo:
Our highly efficient unvented cylinders provide outstanding and unparalleled levels of hot water performance, comfort and energy-saving.

Outstanding hot water performance without the need for shower pumps or tanks even at low pressures

Pre-plumbed and pre-wired options available for ease of installation

Titanium electric heating elements on direct models for extra long-life

Unique 'L' shaped immersion heater maximises the volume of hot water available when heated electrically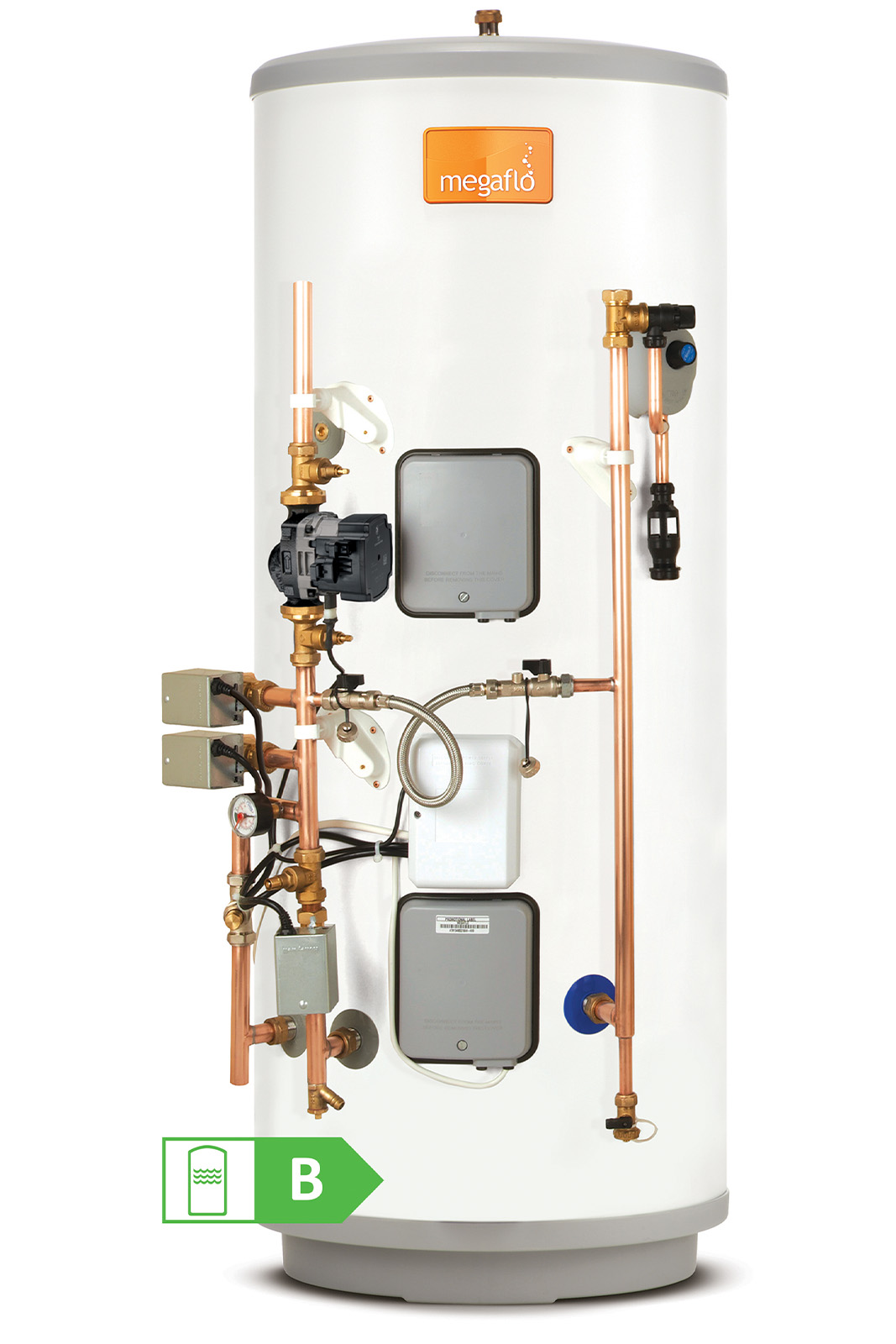 Manufactured from high grade duplex stainless steel providing high corrosion resistance

Internal floating baffle expansion system, providing a neat appearance, saving space and speeding up installation time

High performance 'coil-in-coil' heat exchanger in indirect models for exceptionally fast recovery times

Insulated temperature & pressure relief valve and 60mm of CFC / HCFC-free injected foam for the best possible heat retention and energy efficiency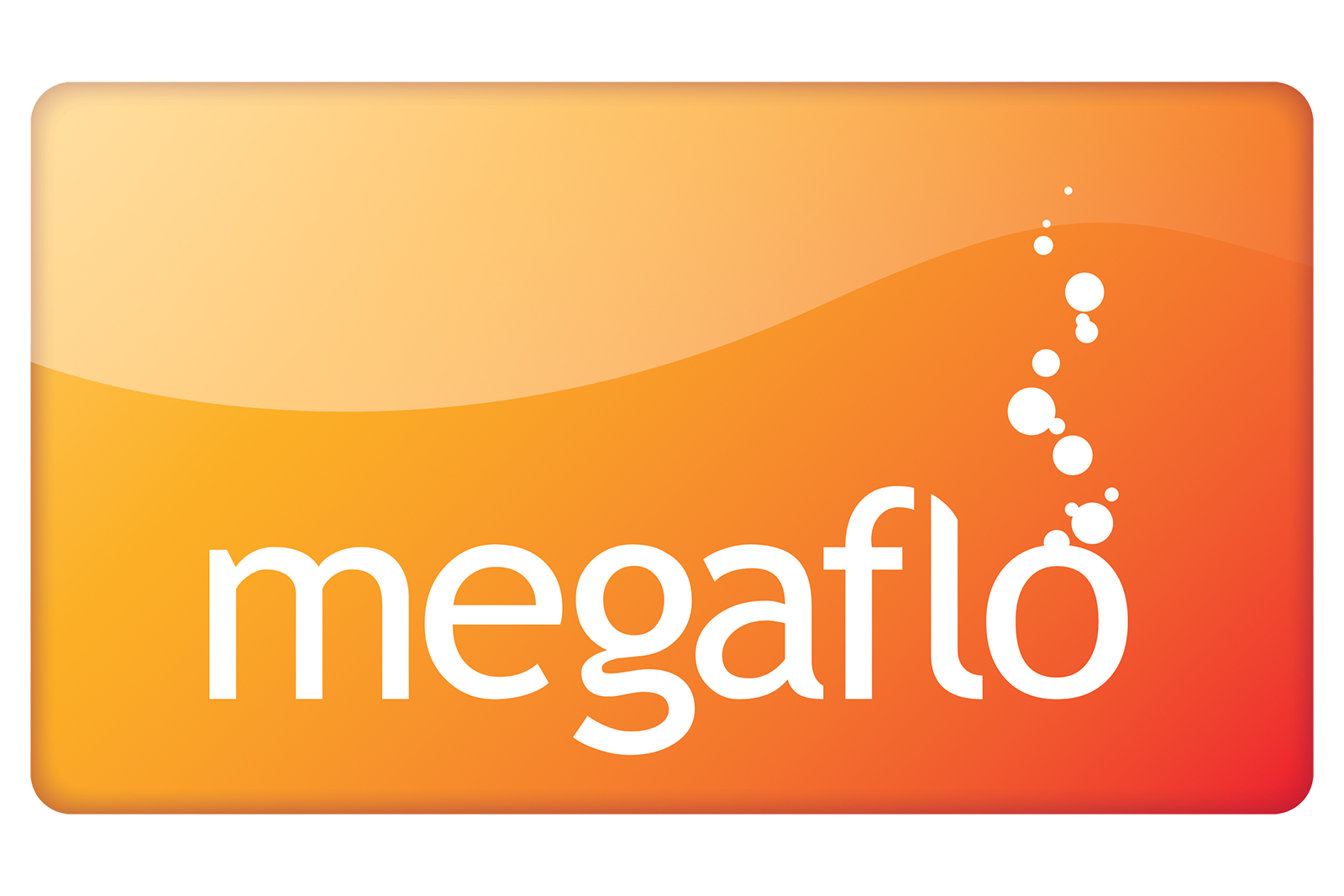 "In my opinion they are the best cylinders money can buy..."
- Lee Woodgate
About Megaflo:
Megaflo has been part of Heatrae Sadia since 1993 and is the market leader in the unvented hot water cylinder sector. The name 'Megaflo' is synonymous with innovation, quality and performance is so well known it is seen as the generic term for unvented water heating.
Today's modern lifestyles mean we all have greater demand for hot water and how we use it. At home and in the workplace there is a growing need to service multiple users at the same time, whilst striving for greater performance and reliability that is affordable and low in environmental impact.
Megaflo heats, stores and delivers water at mains pressure across multiple outlets in both homes and commercial buildings. At home, Megaflo removes your need for an old fashioned and unreliable hot water storage tank replacing it with a streamlined, floor mounted unit which is flexible to a variety of installation locations. All Megaflo models are designed for minimum heat loss and energy efficiency, in turn making your hot water system financially efficient too.
When choosing somebody to install your Megaflo you must ensure they are G3 qualified, this qualification is also knows as the Unvented Hot Water qualification. It provides installers with the knowledge and skills required to work with such systems. If your installer is qualified they will hold a BPEC Unvented G3 certificate.
If your installer is a registered installer with Megaflo they will have provided us evidence of the qualification and will also benefit from next day priority call out from our service team, if in the unusual event there is an issue with your Megaflo during its warranty period.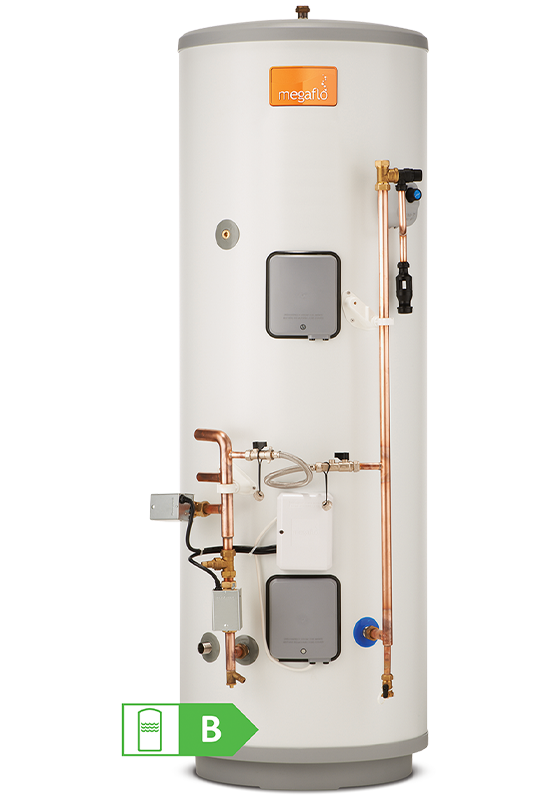 Why you should have your Megaflo serviced every 12 months:
As well has having your gas boiler serviced annually the need for annual servicing on your Megaflo is just as great because of the possible dangers associated with water stored in a sealed vessel under pressure and at high temperatures. An annual service will amongst other things test the functionality of the safety valves that operate in the event of a fault.
An annual service on your Megaflo will:

Provide peace of mind regarding the safety of an appliance

Guarantee the cylinder is working to maximum efficiency, minimising the risk of breakdown



Ensure the cylinder is working at optimum efficiency may reduce energy consumption

Manufacture warranties will require an annual service so this will keep the warranty valid
Installers registered with Megaflo can send you an annual service reminder so you never miss your cylinders annual service.
Request a Quote